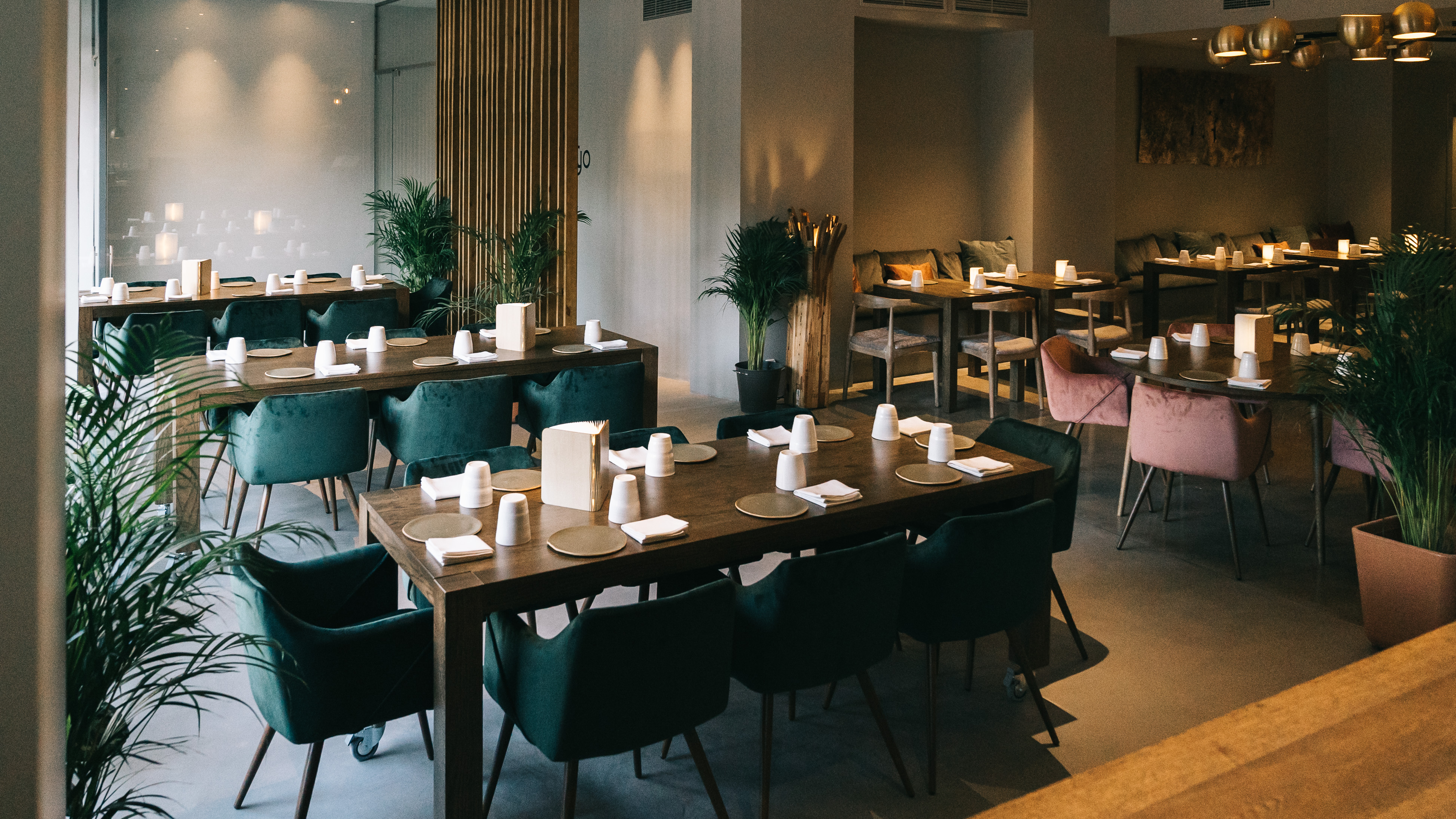 El vínculo entre la tradición y lo contemporáneo.
Oganyo, restaurante gastronómico en Valencia. El carácter de su cocina de autor ha sido la fuente de inspiración para el proyecto. La cocina de antaño traída a Oganyo. Con Sergi Viana y Gonzalo Carrillo al frente, ambos valores, pasado y presente, se combinan para mostrar un mestizaje formal. Los platos de Oganyo cambian para adecuarse al producto de temporada.
Ofrece un menú a medio día en su versión larga (tres entrantes, principal y postre), también adaptado a la versión de menú ejecutivo. Tanto a medio día como por la noche cuenta con una carta que varía en función de las estaciones. Por último, ofrece para cenar un menú degustación, "Menú Dejarse Llevar", cuya gracia es que los platos son sorpresa y siguen un hilo conductor para poder probar los platos más representativos de Oganyo.
Oganyo, gastronomic restaurant in Valencia. The character of its signature cuisine has been the source of inspiration for the project. The kitchen of "Antaño" brought to Oganyo. With Sergi Viana y Gonzalo Carrillo at the helm, both values, past and present, combine to show a formal miscegenation. Oganyo dishes change to suit the seasonal products.
It offers a mid-day menu in its long version (three starters, main and dessert), also adapted to the executive menu version. Both at noon and at night it has a menu that varies according to the seasons. Finally, it offers a tasting menu for dinner, "Dejarse Llevar", whose grace is that the dishes are surprise and follow a common thread to be able to taste the most representative dishes of Oganyo.